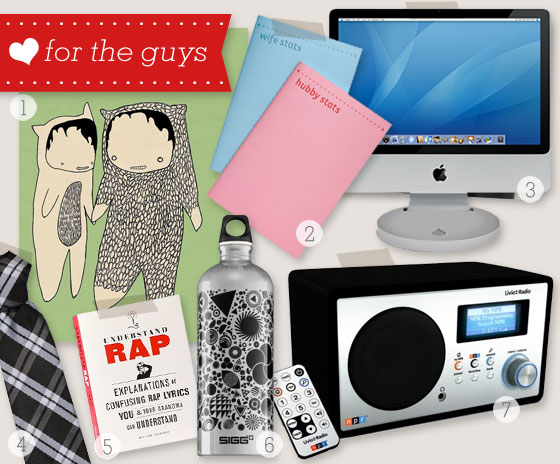 Looking for the perfect Valentine's Day gift for the special guy in your life? Here are a few ideas…
1. You Make Me Happy print by Ashley Goldberg.
2. Sweetie Stats (each person records little facts that make gift giving so much easier and let's you get to know each other).
3. i360 iMac swivel stand.
4.  Narrow silk neck tie.
5. Understand Rap by William Buckholz.
6. Sigg 1 liter bottle.
7. Livio NPR digital radio.