DIY Painted Cork Mouse Pad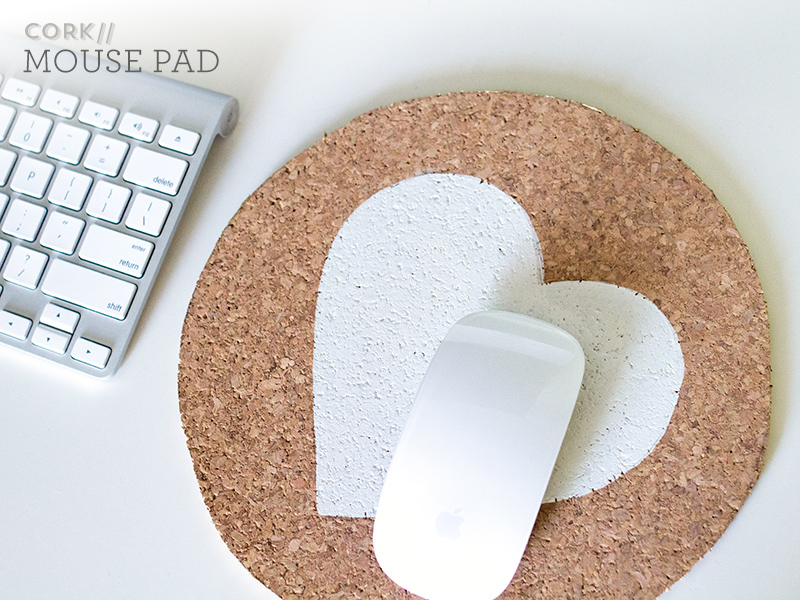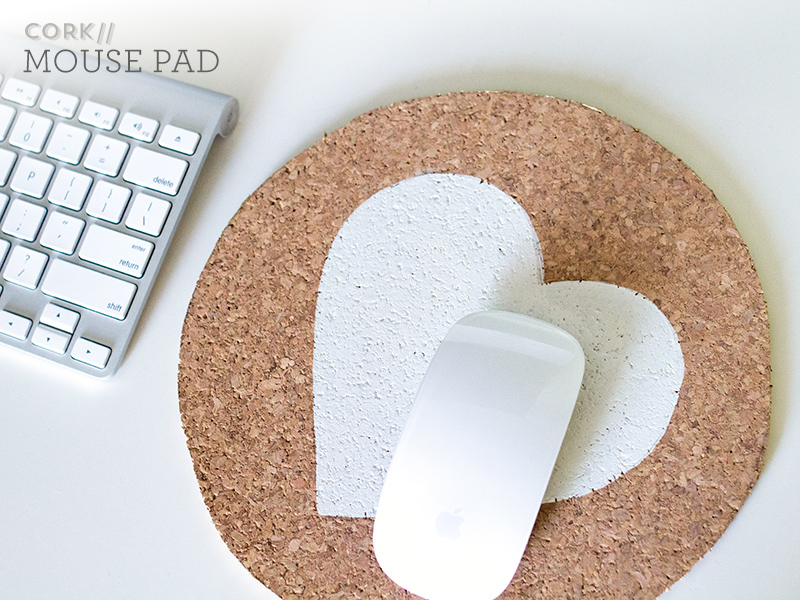 I spent sometime last week reorganizing my office. Every now and then I'm just in the mood to completely re-organize my office or home. Does that every happen to you? After I spent the entire day sort through paperwork and craft supplies I decided to craft up a new mouse pad for my clutter-free desk. You can make your own painted cork mouse pad in just a few minutes and for a couple dollars. I think I'm going to make a few more with the cork sheets I have on hand and keep them as gifts (maybe paint a monogram on them too)!
1. Place a medium size plate (mine was about 8.5″ across) on a sheet of cork and trace the plate using a pencil. Then use a box cutter to cut out the round shape. Make sure you do this on a cutting mat or a thick board otherwise you will scratch up your desk or table top. 2. Then use craft paint to paint a design on the cork. Here's a template for the heart shape I painted. I used a metallic gold paint on the edges. So simple, right?