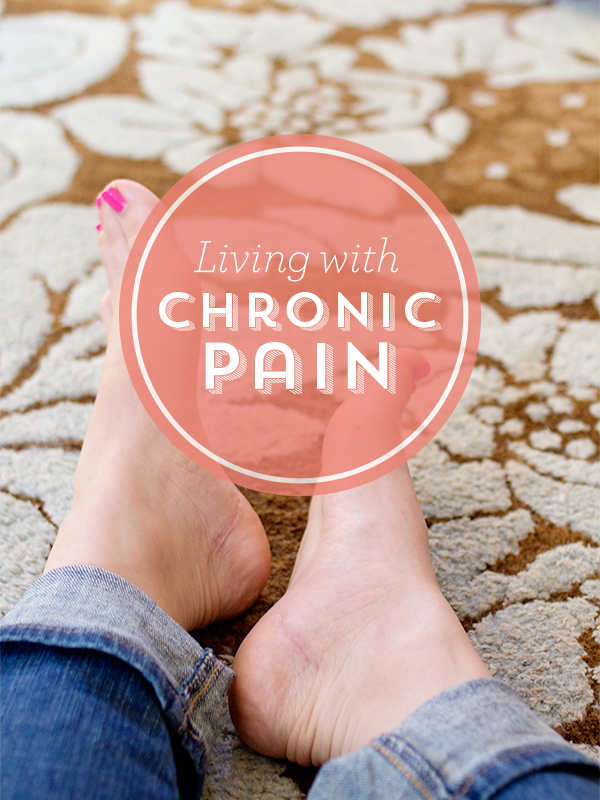 I'm about to get personal now and I apologize in advance that this isn't the most exciting/crafty post here on Sarah Hearts. I've learned that a lot of you come here for inspiration to create you own projects but I thought if I share a little more about my life that maybe just one reader might be encouraged by my experiences (or at least smile along with me).
My foot pain started when I was in ninth grade. There wasn't a particular accident that caused it. I think it was a combination of being slight flat footed and riding horses all the time. I would experience a really intense burring on my heels and arches after riding and just walking around. The first doctor I went to thought it was caused by a cyst or tumor in my foot (which I had removed last year). They referred me to an orthopedic doctor, who then referred me to an orthopedic nerve foot specialist. I had MRIs, CT scans, Cortisone Injections, and a nerve test (have you ever had this done? It was not fun at all. Dye is injected into several places and you have to lie still for a couple hours). They finally concluded that I had loose, extra bones in both my feet that needed to be fused to other bones to prevent them from moving around and irrupting my nerves. My parents thought it was very invasive procedure for such a young person, though we were all considering I have the surgery.
Shortly after that visit I had a serious horseback riding injury that required three surgeries and years of physical therapy so everything with my foot pain got put on hold. The pain kinda ebbed and flowed throughout the rest of high school and college. I think my mind put the pain on the back burner because of all the pain I was experiencing from my elbow injury in high school and later my pelvis fracture that happened in college.
Almost two years ago I woke up and was unable to put any weight on my feet. I went to the local urgent care clinic and they referred me to a sports medicine podiatrist. After several visits, he determined that I have plantar fasciitis and an entrapped (or severely pinched) nerve in both feet. Though I hadn't received that diagnosis before I was desperate to find some relief. I started with getting good fitting supportive running shoes (which I was told were the only shoes I can wear, I know right?) then physical therapy, custom orthopedics for my running shoes, more injections and still had no relief. I found that my pain was only getting worse so I decided on what was seen as the last option, to have surgery to release both the ligament on the bottom of my feet and the pinched nerve that was near both arches. I had the surgery on my left foot last January and on my right foot last July.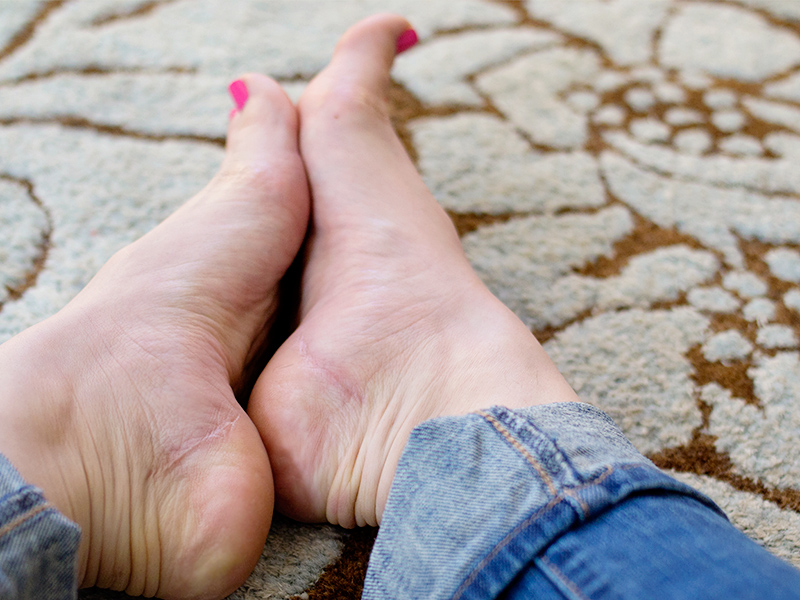 I was prescribed Lyrica after my first surgery when the physical therapy wasn't improving my condition. I was worried about taking a medication with the potential risk of crazy side effects but I was desperate. I still woke up with intense pain even before I stepped out of bed and running errands were so hard to do. I started on a very low dose and worked my way up to a moderate dose. I was extremely drowsy for the first couple of months. I also found that I would occasionally have intense, realistic scary dreams. I hated this. I didn't feel like myself. But I found a little pain relief for the first time.
Around 8 months after the first surgery I still was having unbearable pain so my doctor referred my to a pain management doctor. Not only was I terrified that having a nerve stimulator implanted in my spine would be my only option but I also thought that they would just want to put me on narcotics. Neither of which happened though I did double the amount of Lyrica I was taking and I also started taking Cymbalta. I was so drowsy for the first couple of weeks that I didn't feel safe driving and I would fall asleep at my desk. I wasn't ever a coffee drinker but now I have to have a cup a day to keep me awake. I also found that I have days where I just don't feel like myself or feel sad and can't explain why. I'm trying to outweigh those side effects with the benefits of having pain relief.
In addition to the meds I was also "prescribed" to ride at least 3 times a week and do cardio 5 times a week. I made a few changes to my routine and switched from riding english to western and opted to use an elliptical rather than a treadmill and I'm actually feeling the most normal that I've felt in years. I'm having more pretty good days than bad ones though I'm still experiencing pain. Yet rather than an intense burning it's an ache. Most days I my feet still ache before I even get out of bed but I feel like I'm slowly reaching a resolution on how to manage my pain and gain a bit of my life back.
Do you have chronic pain? Or have you taken any of the same prescriptions? I'd love to hear about your experiences. I've found that there aren't many people in their late twenties that deal with chronic pain and I'm happy to answer any questions here or you can always contact me directly. It's a tough thing to deal with and it's really encouraging to know that someone else may be going through the same things.
Update – April 2014:
It's been over a year since I wrote this post and I have received so many emails, comments, and encouragement from other people living with all types of chronic pain. Since it's been over a year in my journey, I wanted to provide you with a brief update in hopes that it may be helpful to some of you.
Last fall, my pain seemed to come back stronger and I was having more bad days than good. I felt like I hit a plateau with the Lyrica and Cymbalta as the burning pain came back strong. I asked my doctor if I could try going off both medications as I felt like they weren't helping at all. I wasn't happy with the mood swings and the twenty pounds I gained while on both medications. So with his supervision, I slowly tapered off both medications. It was rough. Really rough. I got intense headaches around the same time every day for over a month and my mood was all over the place. Once I was finally off both medications, the pain in my feet was both an intense ache and a burning sensation, not that much worse than with the medication. I went about 3 weeks without any medication and went back to my doctor after enduring a painful few weeks. He prescribed Mobic (the generic is Meloxicam) which is a prescription strength anti-inflammatory drug. I had never tired anything like this since my pain was always diagnosed at nerve pain. I now take a low dose daily and have found more relief than I ever did with other drugs.
I'm still trying to ride and exercise several times a week, as I found that it's be great for my overall health and mood. There's something so rewarding in getting back to your daily routine when pain has previously prevented you from doing so. I have also found that keeping this foot massager under my desk to be so, so helpful. I just use it whenever I'm sitting at my desk and it's provided a lot of relief. I feel like my pain is much worse the days I don't use it. I also have found some great (and stylish) shoes that provide enough support of my achy feet. I still never go bare foot for longer than necessary and wear supportive slippers around the house.
Though I'm my feet aren't pain free, and morning are really rough, I am finding ways to reduce the pain and that gives me hope. If you're also living with chronic pain, remember that you're not the only one.