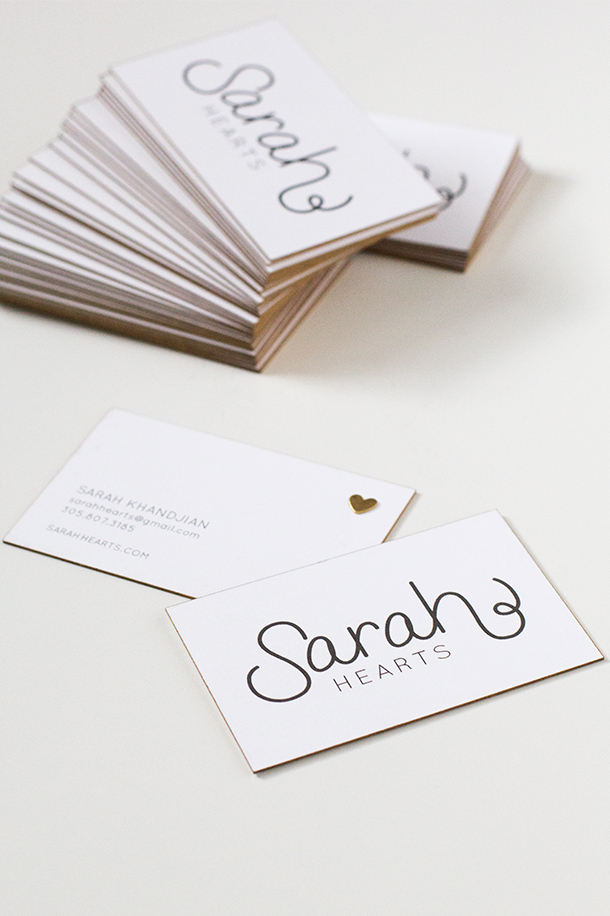 I am so excited to launch the new site design and branding for Sarah Hearts! A big thanks to my talented husband for coding my design and making everything work. And a big thanks to him for the new layout of the category pages. Have you checked them out yet? You totally should. I'll wait…
Ok, welcome back. As part of the new site launch I also wanted to update my logo. I created the old logo in college when I first launched Sarah Hearts, which was a long time ago. I've been wanting to update the logo but hadn't come up with anything that I loved. So I went back to the drawing board again and again and finally decided on the logo you see now. It's a cleaned up version of my handwriting, which was my favorite thing about the old logo.
New branding means new business cards so I ordered up a batch of luxe Moo cards and added a little DIY spin on them. I spray painted the edges gold and added a little gold metal heart to the back. I wanted them to hint at my crafty skills and attention to detail while still being clean and professional. I just finished gluing the hearts on all of them and I'm so happy with the results! I used a slightly different menthod for painting the edges and it worked so much better than my first go around. Thanks to the talented Jordan Smith who came up with the idea of using rubber bands while we were nomming away at sushi the other day.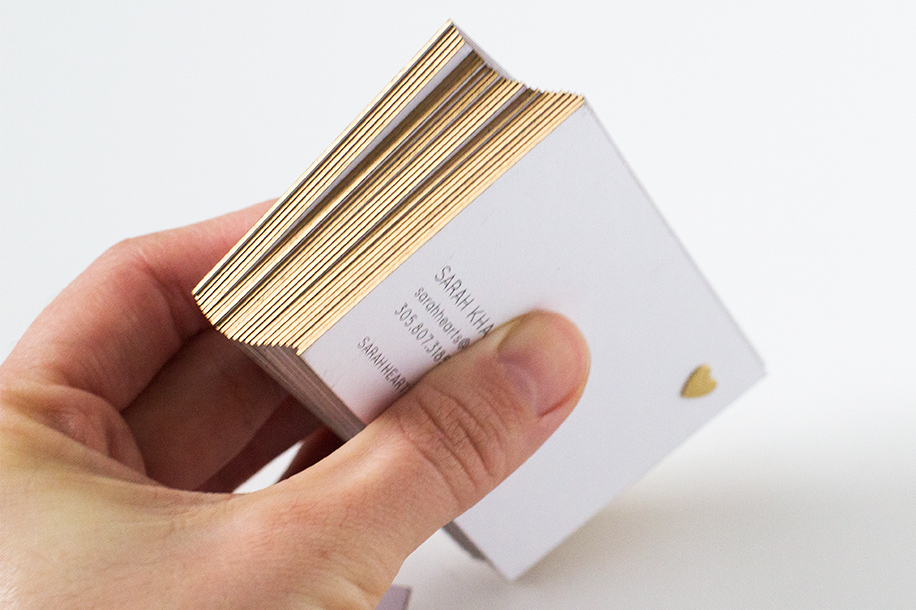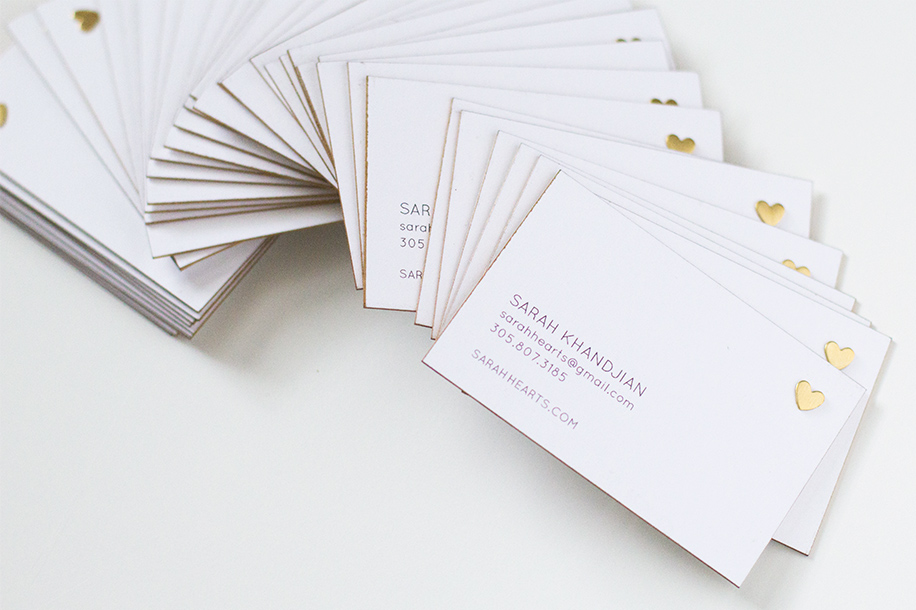 1. Start with super thick business cards. This is integral! If they are too thin you won't notice the edge painting. Divide the cards into neat stacks of about 50 cards. Place a couple rubber bands around them and then realign the edges so they are square as possible.
2. Spray two , even coats on the edges that are not covered by the rubber bands. Allow them to dry. I'm impatient so I only waited about 10 minutes. If you're more patient than me it's probably better to wait around 20 minutes.
3. Rotate the rubber bands 90 degrees and spray another 2 coats on the other 2 sides. Allow them to dry completely then bring your cards indoors and carefully separate them and place them on a table, not overlapping. I covered my desk with paper to protect the surface because the gold paint will rub off a tiny bit at first. Allow them to dry overnight to make sure the paint cures a bit and you're done!