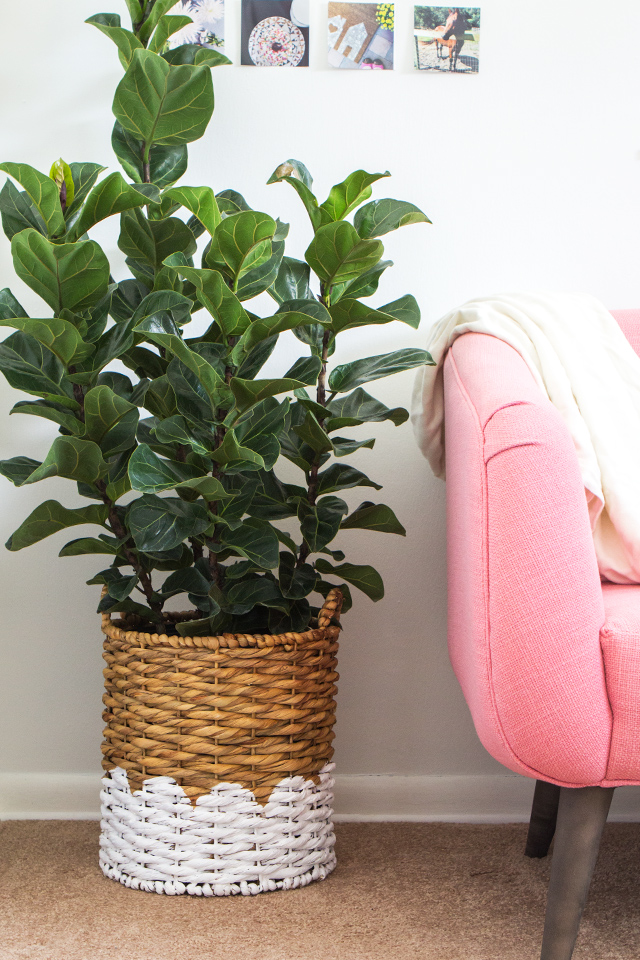 My DIY painted basket that doubles as planter
Slowly I'm adding more and more plants to both the inside and outside of my home until one day I hope it will look almost like a jungle. If you're a crazy plant person too, here are some great options for large planters. They all have a clean, modern aesthetic without the high-end price tag. All of them are under a $100! So if you've been looking for the perfect planter for that cactus on the patio or large rubber plant, here are 20 great options!

Looking for some outdoor inspiration on how to add plants to your home? You can see how I added plants to our patio and front porch.