October 29, 2014
If you weren't able to attend Meet + Make last week you're in luck—I created a video tutorial to show you how to create this painted doormat with row houses. And don't worry, you don't need to be an artist to complete this design. I takes less than 30 minutes to complete and it's so simple but makes your front porch look so cute. If you make one I'm sure your neighbors will want one too!
Watch the video above to learn how to make this adorable doormat. I've also included examples from Meet + Make attendees to inspire you if you want to paint your own design.
Supplies:
- Plain sisal doormat (similar)
- Painters tape
- Craft paint in any color; house paint samples work great too
- Large brush (I used this one in size 24)
- Heart template cut out on adhesive vinyl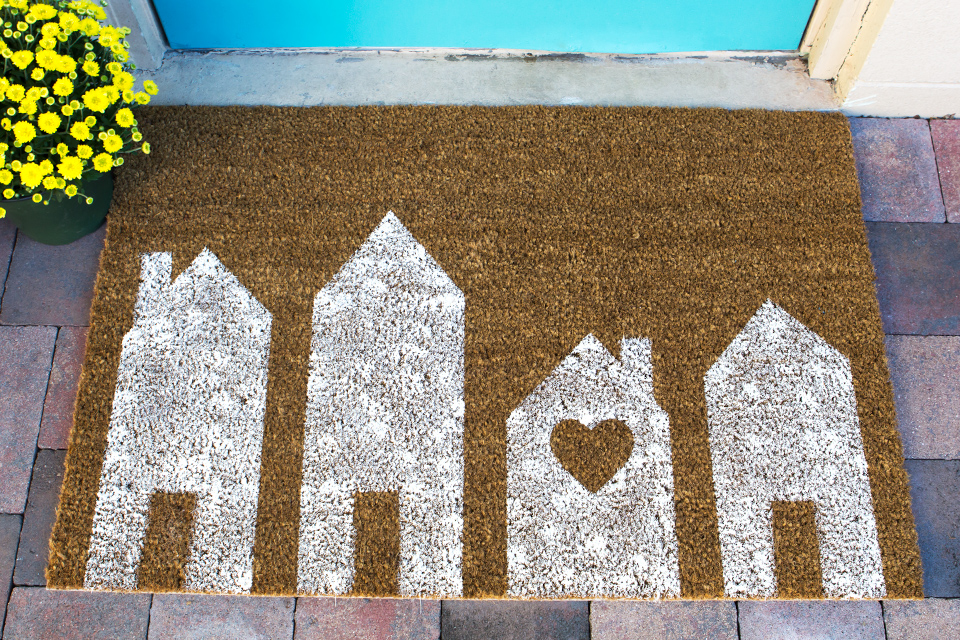 If you love watching video tutorials, subscribe to my YouTube channel for more DIY goodness!